Joe The REALTOR®: A Top New Home Sales Consultant with 20+ Years of Experience
A New Home Sales Consultant is a real estate professional who helps clients buy new homes. They work with home builders, buyers, and mortgage lenders to help clients find and purchase new homes. A New Home Sales Consultant must be knowledgeable about the new home construction process, the real estate market, and mortgage financing.
Get New Home Updates Sent Directly to your Inbox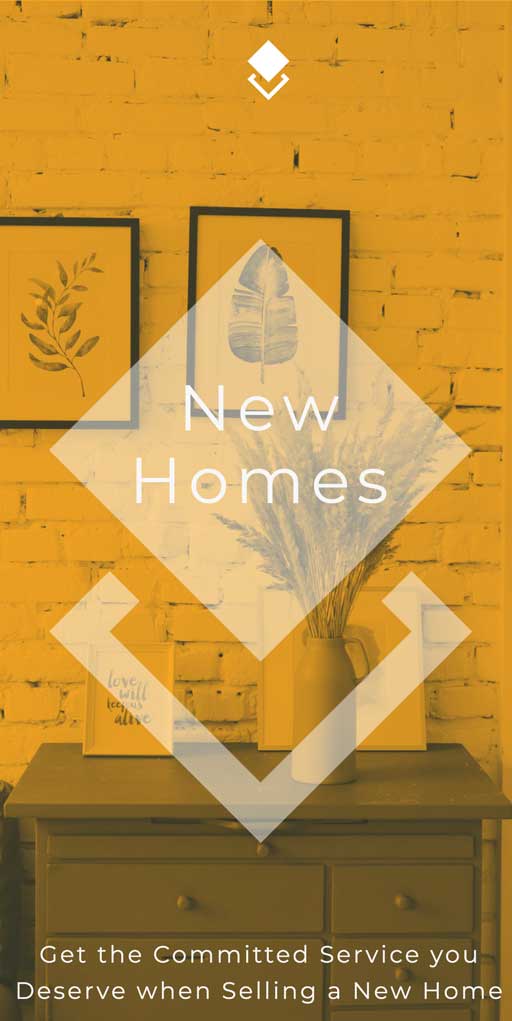 Negotiate purchase price
As a real estate sales consultant, Joe is experienced in negotiating purchase prices. He works with buyers and sellers to help them agree on a fair price for the property. In addition to his negotiation skills, Joe is also knowledgeable about the market value of properties. He uses this knowledge to help his clients determine a reasonable offer price.
With Joe's help, buyers and sellers can confidently reach a deal that is fair for both parties.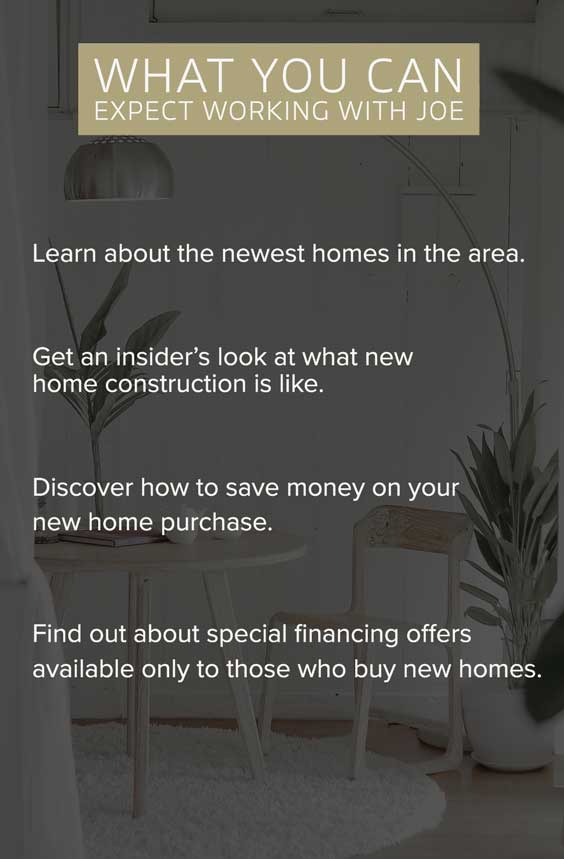 Provide information about the new home construction process
Where do you start?
Joe will provide you with information about the construction process and help you choose the right builder for your needs.
He'll also answer any questions you have about financing, inspections, and warranties.
Once you've chosen a builder, Joe will help you select the perfect lot for your new home. He'll take into account factors like location, school districts, and commute times.
And he'll make sure that you're getting the best possible price for your new home.
With Joe's help, you can rest assured that your new home purchase will be a smooth and successful one.
Committed to the Customer Experience
Joe understands that buying or selling a home is one of the most important decisions that a person can make, and he strives to make the process as stress-free and enjoyable as possible. He is a strong advocate for his clients and works tirelessly to get them the best possible price. Whether you are looking to buy or sell a home, Joe is the perfect person to help you through the process. He will always put your needs first and ensure that you have a positive experience.
Contact Joe the REALTOR® About Your New Home Sales Today
Joe the REALTOR® has over a decade of experience in new home sales. As your new home sales consultant, Joe will work with you to find the perfect home for your needs. He will also help you get pre-qualified for a mortgage and negotiate the purchase price. Contact Joe today to get started on finding your dream home!