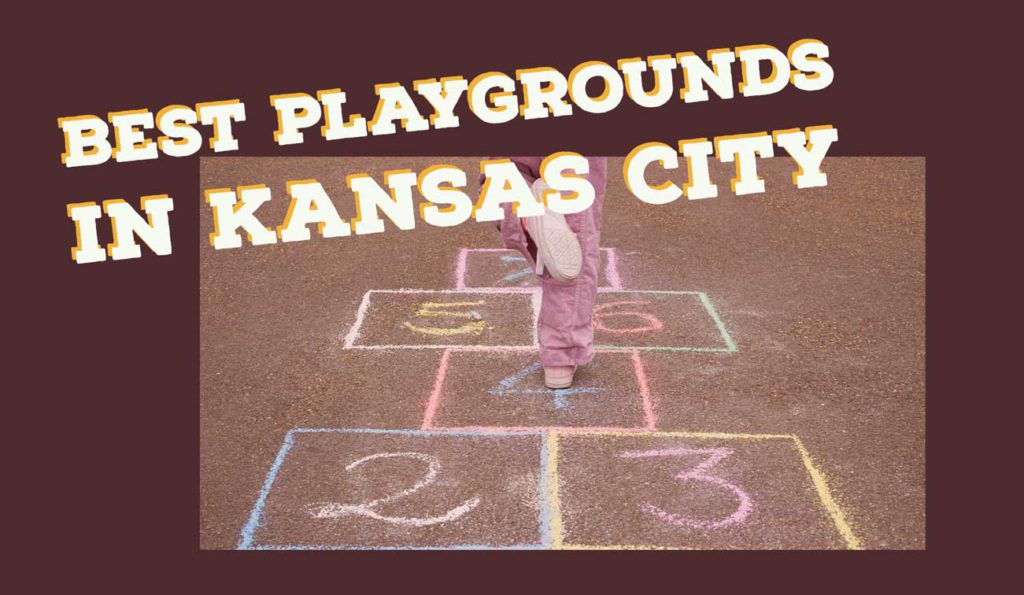 Kansas City is a great city for families. There are many activities that parents and children can enjoy together at KC parks. One of the best things about Kansas City is the abundance of amazing playgrounds! In this blog post, we will list some of the best playgrounds in the area. Whether you are looking for an adventure. inclusive playgrounds, play equipment, a solid play area, or just a place to relax, these playgrounds have something for everyone!
Here are the best playgrounds in Kansas City:
1) Swope Park: This playground is located in one of the city's most beautiful parks. The playground has a variety of equipment for children of all ages to enjoy. There is also a pavilion that can be rented for parties or other events. The playground equipment is perfect for kids.
Address: 3999 Swope Pkwy &, 3999 E Meyer Blvd, Kansas City, MO 64132
2) Brookside Park: This park is a great place to take a stroll and enjoy the scenery. The playground is located in the center of the park and has several climbing structures, slides, and swings. Nice walking trails at the park include great visuals. If you're looking for an open space to exercise, explore nature or just enjoy the views of Kansas City's skyline then Swope Park is your destination. The iconic Starlight Theatre pays homage to Broadway musicals and pop concerts under stars while zoo visitors get up close with animals on safari-themed rides at night; all within this beautiful park!
Address: 5600 Brookside Blvd, Kansas City, MO 64113
3) Loose Park: This park is perfect for a picnic or a game of frisbee. The playground has plenty of shade and a few benches for resting. The equipment is best suited for older children.
Address: 5200 Wornall, Kansas City, MO 64112
4) Lykins Square Park: This playground is located in a residential area and is perfect for young children. The equipment is smaller and there are plenty of trees for shade. There is also an aquatic experience.
Address: East 8th Street, Myrtle Ave, Kansas City, MO 64124
We hope you enjoy exploring these playgrounds with your family! Kansas City has so much to offer families, and we are sure you will find many more amazing places to play. 
What makes for a Great Playground Family Experience?
There are many different things that families look for when choosing a playground. It is important to find a playground that is safe, clean, and has activities that your family will enjoy. Here are some other factors to consider when choosing a playground:
Location: You will want to choose a playground that is convenient for you to get to. If you are looking for a playground that is close to home, look for parks in your neighborhood. If you are looking for a playground that is closer to downtown, consider one of the many parks in the city.
Hours: Some playgrounds are only open during certain hours. Make sure to check the hours of operation before you go.
Age Range: Different playgrounds have different age ranges. Some playgrounds are best for small children, while others are better for older children. Choose a playground that is best suited for the ages of your children.
Amenities: Look for a playground that has amenities that your family will enjoy. Some playgrounds have picnic tables, water fountains, and restrooms. Others have basketball courts, baseball fields, and playground equipment for different age groups.
Cost: Some playgrounds are free to use, while others charge a fee. If you are looking for a free playground, check out your local park or community center. If you are willing to pay a fee, there are many great playgrounds in the Kansas City area.
Weather: Be sure to check the weather before you go to a playground. Some playgrounds have shelters that can be used for protection from the sun or rain. others have equipment that is best suited for dry weather conditions.
When choosing a playground, be sure to consider the needs of your family. With so many great playgrounds in Kansas City, you are sure to find one that is perfect for you! Thanks for reading!
Sign Up for our Newsletter!
Get the latest tips, tricks, and playground news straight to your inbox! Enter your email address below to subscribe.We promise to only send you good things! (No spam ever!)