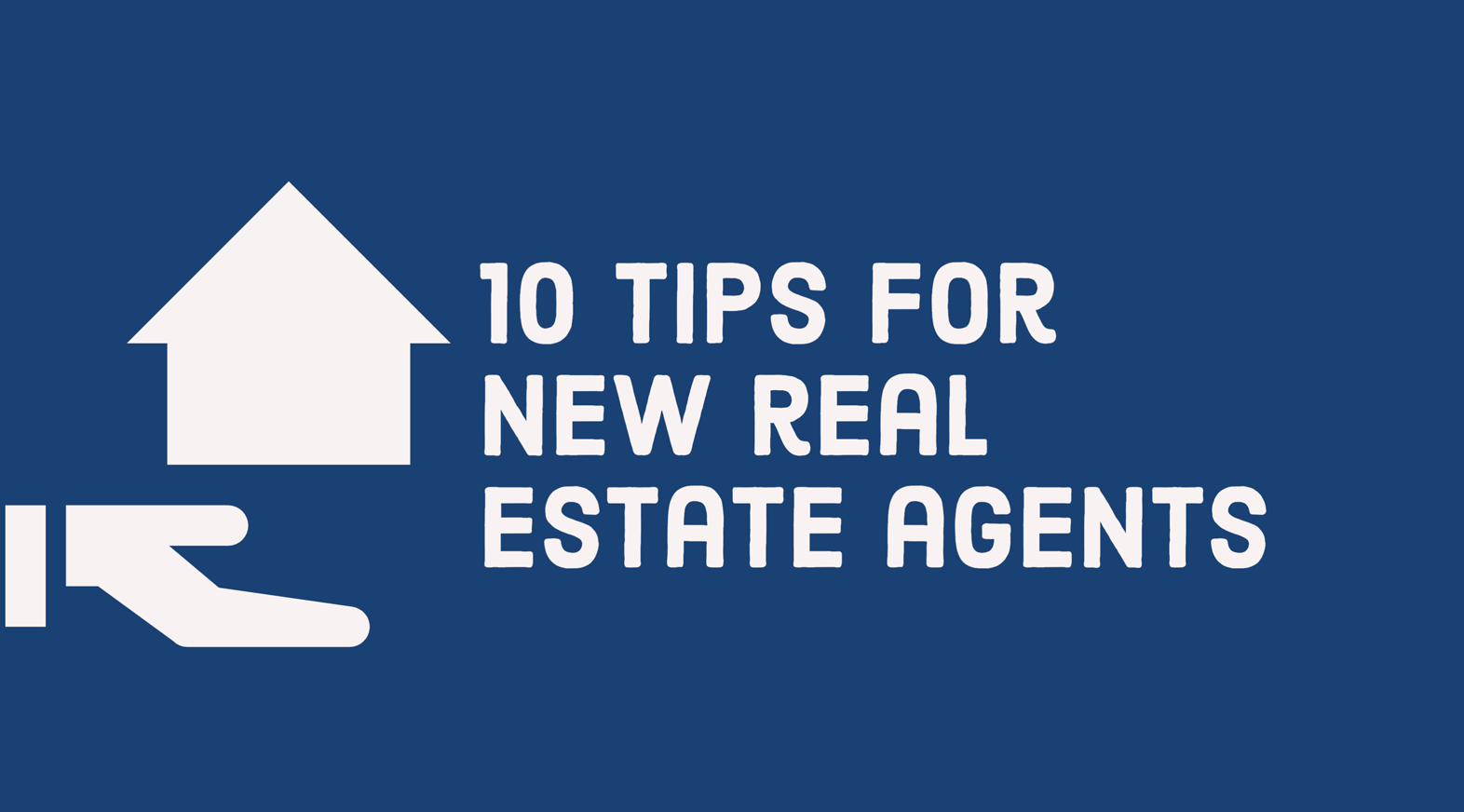 So you've decided to become a real estate agent? Congratulations! This is a very exciting and challenging career. Many new real estate agents don't know where to start, so we've put together a list of 10 tips that will help you succeed in this industry. Follow these tips, and you'll be on your way to becoming a successful real estate agent!
Tip #01: Get Educated
Education is key in any career, and real estate is no exception. You need to be familiar with the industry inside and out, so make sure you get as much education as possible. There are many different ways to educate yourself in real estate, including online courses, seminars, and workshops.
Tip #02: Join a Real Estate Team
One of the best ways to succeed as a new real estate agent is to join an already successful team. There are many benefits to joining a team, including having experienced agents to help you with your transactions, marketing support, and access to resources.
Tip #03: Get Involved in Your Local Realtor® Association
Most new real estate agents are not aware of the many resources that are available to them through their local Realtor® association. Associations offer educational courses, networking opportunities, and access to MLS listings.
Tip #04: Start Marketing Yourself Early
You need to start marketing yourself as soon as you become a real estate agent. Use social media, your website, and other marketing channels to get the word out about your new business.
Tip #05: Get to Know Local Vendors
As a real estate agent, you'll be working with many different local vendors, such as home inspectors, appraisers, and mortgage lenders. Get to know these vendors and build relationships with them. Think about all the things that go into building a home. They can be:
Plumbers

Electricians

Contractors

Mortgage Lenders

Flooring Professionals
Tip #06: Stay Organized
As a real estate agent, you'll be dealing with a lot of paperwork and deadlines. It's important to stay organized from the very beginning, so you don't get overwhelmed. Create a system for tracking your transactions, and make sure you always know what's due when.
Tip #07: Stay in Touch With Your Clients
Once you've closed a deal, it's important to stay in touch with your clients. Send them periodic updates on the market, new listings that may interest them, or just say hello to see how they're doing. This will help you build a lasting relationship with your clients and could lead to more business in the future.
Tip #08: Join a Networking Group
Networking is one of the best ways to find new leads and grow your business. There are many different networking groups available for real estate agents, so find one that fits your personality and interests. Attend meetings regularly and be prepared to share your business card with everyone you meet.
Tip #09: Use Technology to Your Advantage
Technology has revolutionized the way we do business, and real estate is no exception. Make sure you're using all of the available technology to your advantage, from online listing services to mobile apps.
Tip #10: Keep Learning
The real estate industry is always changing, so it's important to keep learning new things. Read industry news, blogs, and books to make sure you're always up-to-date on the latest changes. This will help you adapt to new situations and be a better real estate agent overall.
We hope you found these tips helpful! If you're new to the real estate industry, make sure you follow these tips to set yourself up for success. And remember, always keep learning new things so you can stay ahead of the curve. Good luck!
Join our Newsletter
Get new real estate agent tips and resources delivered straight to your inbox. Plus, get a free copy of our ebook, "The Ultimate Guide to Becoming a Successful Real Estate Agent."
Subscribe now!
New Real Estate Agents FAQs
Q: How do I become a real estate agent?
A: The first step is to get your real estate license. Once you have your license, you can start working as an agent.
Q: What are the requirements for getting a real estate license?
A: Each state has different requirements, but generally, you need to be at least 18 years old, have a high school diploma or equivalent, and pass an exam.
Q: What are the benefits of joining a real estate team?
A: Joining a team can help you learn from experienced agents, get access to resources, and build relationships with other professionals in the industry.
Q: What should I do when a client wants to buy or sell a home outside of my area?
A: If you're not familiar with the market in that area, you can recommend an agent who is. You can also refer your clients to online listing services or other resources that can help them find a real estate agent in their area.
Q: How do I deal with difficult clients?
A: Dealing with difficult clients is a part of being a real estate agent. It's important to stay professional and calm, even when the client is being unreasonable. Remember, your goal is to help your clients find the perfect home, so try to keep that in mind, even when things get tough.
Q: What should I do if I don't know the answer to a question?
A: It's okay not to know the answer to every question. When you don't know something, just be honest and tell the client that you'll find out and get back to them. Then make sure you follow through on that promise.
Q: What is the best way to get new leads?
A: The best way to get new leads is by networking and attending industry events. You can also use online listing services or other resources to find potential clients.