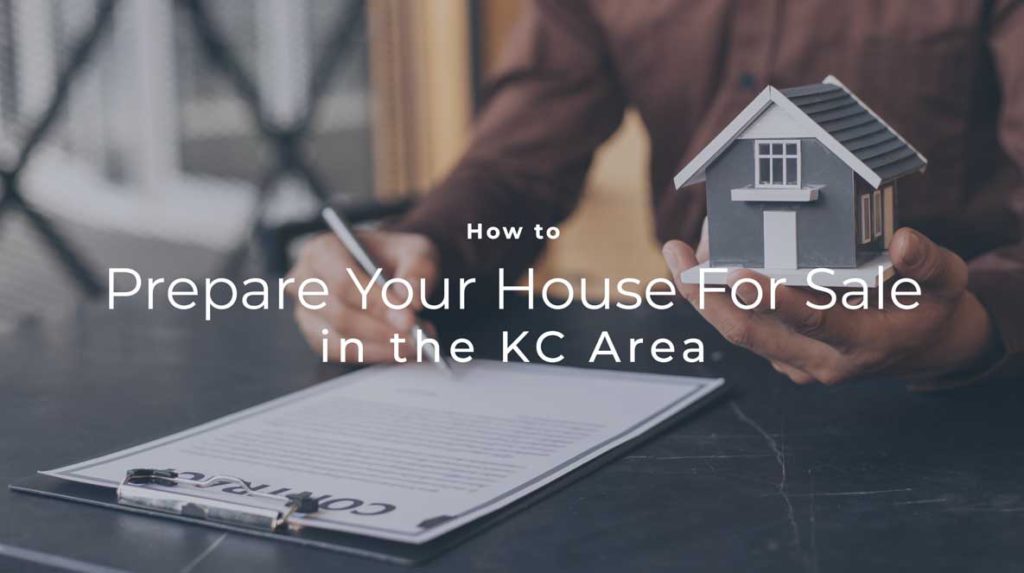 How to Prepare to Sell your House in the KC Area
Selling your home can be a daunting task. But if you follow these 7 tips, you will be well on your way to getting a great price for your property. First and foremost, it is important to do some research and find out what the current market conditions are in your area. You should also consult with a real estate agent who can give you advice specific to your market. The real estate market is very active, and if you list your home, you might want to consider some home improvements. By following these simple tips, you can maximize your profits and sell your home quickly!
Areas Serviced: Prairie Village, Overland Park, Olathe, Lenexa, and the surrounding area. 
1. What to do when you're ready to sell
Selling your home can be a big decision, and it's important to be prepared before you put your house on the market. The first step is to consult with a real estate agent to get an idea of what your home is worth and what you can expect from the sale. Once you have a realistic idea of the sale price, you can start making any necessary repairs or upgrades. These updates can help to increase the value of your home and make it more appealing to potential buyers. Finally, it's important to declutter your home and stage it in a way that will showcase its best features. With a little preparation, you can help ensure that your home sells quickly and for the best possible price.
2. How to price your home correctly
When trying to determine the correct asking price for your home, there are a few factors you'll need to take into consideration. The first is the current market value of similar homes in your area. This can be determined by looking at recent sale prices of comparable properties or by speaking with a local real estate agent. You'll also need to factor in any upgrades or renovations you've made to your home, as these can add significant value. Finally, it's important to be realistic about your expectations. In a buyers' market, you may need to lower your asking price to attract buyers. By taking all of these factors into account, you can arrive at a fair and accurate asking price for your home.
3. Preparing your home for sale
When it comes to selling your home, first impressions are everything. From the moment a potential buyer pulls up to your property, they will start forming an opinion about your home. That's why it's so important to take the time to prepare your home for sale. A few simple changes can make a big difference in how your home is perceived by buyers. For example, decluttering and adding a fresh coat of paint can make rooms feel larger and more inviting. Taking care of small repairs and updating fixtures can also help to create a more positive impression. Deep cleaning rooms that need it and removing personal items is also a help. It might also help by hiring a professional. By taking the time to prepare your home for sale, you will be more likely to find a buyer who is willing to pay top dollar for your property.
4. The importance of staging your home
It is important to present it in the best possible light. This means decluttering, organizing, and generally making the space as inviting as possible. The goal is to appeal to potential buyers and help them envision themselves living in the home. This process is known as staging, and it can be a critical factor in getting your home sold quickly and for the right price. While you may be tempted to skip this step, remember that first impressions are everything. By taking the time to stage your home, you will increase its curb appeal and make it more attractive to buyers. In the end, this extra effort can pay off handsomely when you sell your home.
5. Marketing your home
There are many factors to consider when marketing your home. Price is always a key consideration, but it is also important to think about how you will present your home to potential buyers. First impressions count, so it is important to make sure that the exterior of your home is in good condition and that the front door makes a welcoming first impression. Inside, buyers will be looking for well-lit rooms with a spacious feel, so it is important to declutter and depersonalize your space. In addition, it is always helpful to stage your home in a way that highlights its best features. By taking the time to prepare your home properly, you can increase the chances of selling quickly and at a price that meets your expectations.
6. Negotiating with buyers
Negotiating with buyers can be a tricky business. On the one hand, you want to get the best possible price for your home. On the other hand, you don't want to lowball yourself and end up leaving money on the table. The key is to find a balance between these two competing interests. One way to do this is to start by giving the buyer a fair price. This will show that you're willing to negotiate in good faith and that you're not trying to take advantage of them. From there, you can work together to find a number that works for both of you. Remember, the goal is to come to an agreement that leaves both parties feeling satisfied. With a little patience and flexibility, you should be able to negotiate well.
7. Closing the deal
Closing the deal is the final step in any sales process. It's when you ask the prospect to make a purchasing decision and commit to buying your product or service. There are a few things to keep in mind when closing the deal: first, always be respectful and professional. This is not the time to be pushy or aggressive; instead, focus on building rapport and trust with the prospect. Second, be clear and concise in your ask. The prospect should understand exactly what you're asking for, and why it's in their best interest to agree to your proposal. Finally, be prepared to answer any objections that the prospect may have. If you can address their concerns and answer their questions confidently, you'll be much more likely to close the deal.
Potential Homes sellers in the Kansas City Area get in Contact with us!
We would love to help you every step of the way!
Subscribe to our Newsletter