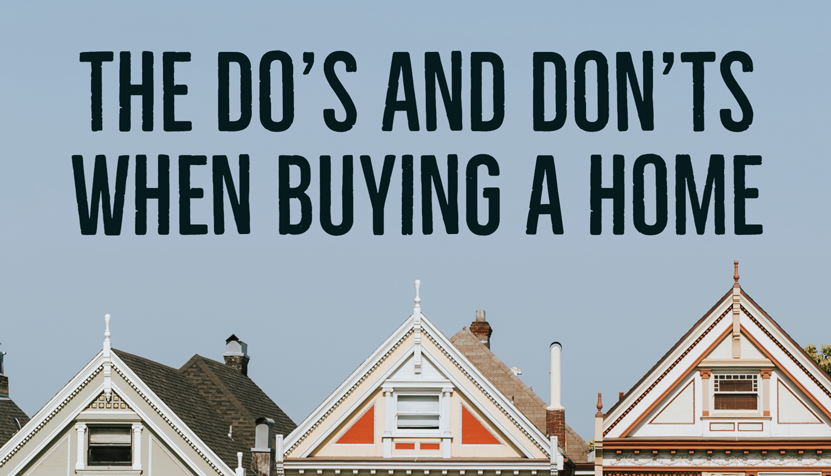 When buying a home in any housing market, there are many things to think about. You want to make sure that you do everything possible to protect yourself and your investment. In this blog post, we will discuss the do's and don'ts of buying a home. We will provide you with some valuable information that will help you when making one of the biggest decisions of your life!
The Do's of Buying a House:
Home buyers should educate themselves on the home buying process. There is a lot to know and you want to be as prepared as possible.
Get pre-approved for a mortgage before you start shopping for homes. This will give you an idea of what you can afford, interest rates, and credit scores. It will make the home buying process go much smoother. Make sure you understand the difference between pre-qualification and pre-approval and your credit report.
Find a real estate agent that you trust. This is someone who will be representing you throughout the entire process and you want to make sure you are comfortable with them.
Look at many different homes. Don't just settle on the first one that you see. Be patient and look at as many houses as possible until you find the right one.
Get to know your mortgage lenders in your area. You'll want to know your fico score while you're preparing to buy. Understanding your home loans, mortgage payment, and price ranges you can afford is very important step in this process.
Pay attention to your gut. If something doesn't feel right about a home, move on. There are other homes out there and you don't want to make a decision that you will regret later.
It's a good idea to research the neighborhoods you are interested in. Different neighborhoods offer different amenities, nearby businesses, noise ordinances, and such. Consider looking into these details. 
Get a home inspection before your home purchase. This is an important step and it will help you identify any potential problems with the home.
Ask questions. Do not be afraid to ask your real estate agent or the seller any questions that you may have.
Have an idea of what you want in a home before you start looking. This will help you narrow down your search and save time.
Make a list of pros and cons for each home you look at. This will help you make a decision when it comes time to make an offer.
The Don'ts of Buying a House
Don't let your emotions get the best of you. It can be easy to get attached to a home, but you need to remember that this is a business transaction.
Don't be afraid to negotiate. If you do your research, you will know how much a home is worth and you will be able to negotiate accordingly.
Don't rush into anything. This is a big decision and it should not be taken lightly. Make sure you are comfortable with every aspect of the home before you make an offer.
Don't buy a home just because it is a good deal. You want to make sure that you are buying a home that you will be happy with for years to come.
Don't forget about the closing costs. These can add up quickly and you want to be prepared for them.
Don't sign anything without reading it first. This is a very important step in the home buying process and you do not want to make any mistakes.
Don't be afraid to walk away from a deal. If something doesn't feel right, it probably isn't.
Don't ignore your current debt situation. Make sure you know your credit card debt situation if you have one.
Conclusion
We hope that this blog post has helped give you some guidance on what to do and what not to do when buying a home. Remember, this is one of the biggest decisions you will ever make, so be sure to do your research and take your time!
Subscribe to our Newsletter
Get regular updates on the latest real estate news, tips, and tricks. We here at KS Realty Agents are committed to education in the real estate industry.