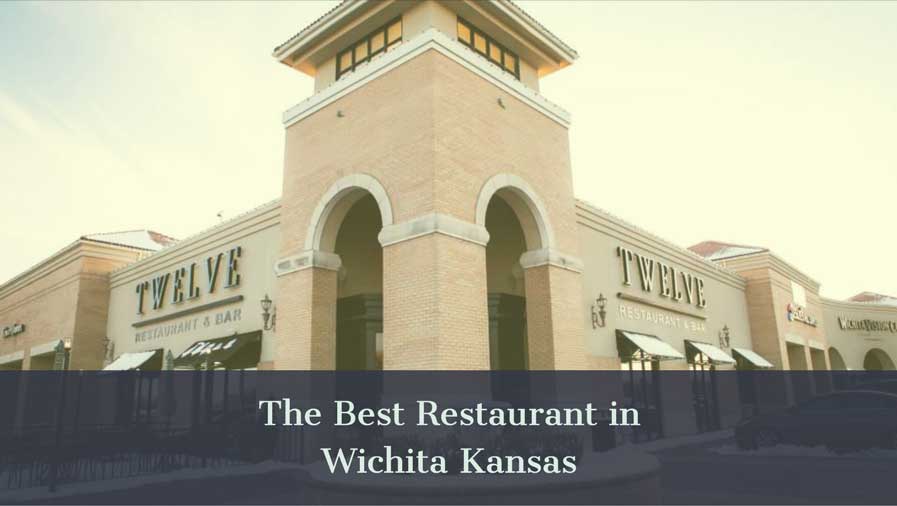 TWELVE Restaurant & Bar
Address: 12111 West Maple | Suite 121, Wichita, KS 67235
Phone: 316-440-2812
There are a lot of restaurants in Wichita, but Twelve Restaurant & Bar is the best place to eat. This locally owned and operated restaurant features fresh, classic American cuisine that will tantalize your taste buds. The menu includes several of owner Bryce Kuhn's personal favorite dishes, such as smoked salmon and sweet corn risotto. You won't be disappointed with a meal at Twelve Restaurant & Bar!
Variety of food options that will tantalize your taste buds
1. Recommended Sea Food: Maryland Crab Cakes
These crab cakes are served with seasoned house fries, arugula salad & tarragon remoulade. The moment you taste these crab cakes, your taste buds will celebrate. Is it possible for your brain synapses to go into pleasure overload? Because that was the sensation I got when take the first bight into these crab cakes. Do you know how some people say "I wish I could watch that film again for the first time" whenever they want to relive a powerful experience that hit them initially? You'll be saying that about these crab cakes. Enjoy the first bite. Because you only get one first bite.
2. Recommended Appetizer: Spinach & Artichoke Dip with Tortilla Chips
This Spinach & Artichoke dip is served with a rich, parmesan cheese-dipped artichoke heart and a warm homemade tortilla chip. The combination of flavors in this appetizer will make you forget all about those other restaurants that serve something similar but not on the same level of quality.
3. Recommended Salad: Smoked Salmon
Mixed greens with house-smoked salmon, grape tomatoes, cucumber, red onion, lemon poppy vinaigrette, crispy potato straws & feta cheese. A delicious salmon salad that will have you feeling like royalty. The perfect dish for any occasion, this deliciously rich and hearty combination is sure to impress even the most critical of eaters.
4. Recommended Sandwich: French Dip Au Jus
You can't go wrong with a French dip. This one's our favorite, and we've had it all over the world! A juicy roast beef sandwich served open-face on toasted bread then topped off with Swiss cheese that melts beautifully against your tongue as you take each bite into a loving embrace – just like life itself should be tasted. The best way for everyone who loves great food (like us) is it savor every flavor and the French Dip Au Jus provides a great opportunity to do that.
5. Recommended Steak: Grilled Strip Steak
The grilled strip steaks are seasoned & cooked to perfection; you can taste each herb along its surface from fresh thyme leaves all way down through cracked black pepper bits that give off just enough spice without being overwhelming on top of delicious roasted potatoes softness brought about by boiling them until they become tender yet still hold together nicely when cut into pieces-such skillful handles of starch! The green beans are also a great side to this meal as they provide a crunch with every bite while the red pepper flakes give them a bit of heat that is well-balanced.
Locally owned and operated
Locally owned and operated, this upscale-casual restaurant features fresh, classic American cuisine that is sure to please. Owner Bryce Kuhn brings over 14 years of experience to Twelve Restaurant & Bar, and his personal favorite dishes are featured on the menu, including smoked salmon, sweet corn risotto, spinach-artichoke dip, hand-cut steaks, ribs, and fresh seafood. So come on in and enjoy a meal that will tantalize your taste buds and leave you wanting more!
TWELVE Restaurant & Bar is the Best Restaurant in Wichita KS. Hands Down.
So there you have it. Our recommendations for your next trip to TWELVE Restaurant & Bar. Give it a try for yourself. They have over 800 Google Reviews that say the same thing I'm saying: it's a fantastic dining experience. Wichita Kansas is very fortunate to have access to such an upscale dining experience. So don't wait any longer! Call for your reservation today.
Subscribe to Our Newsletter