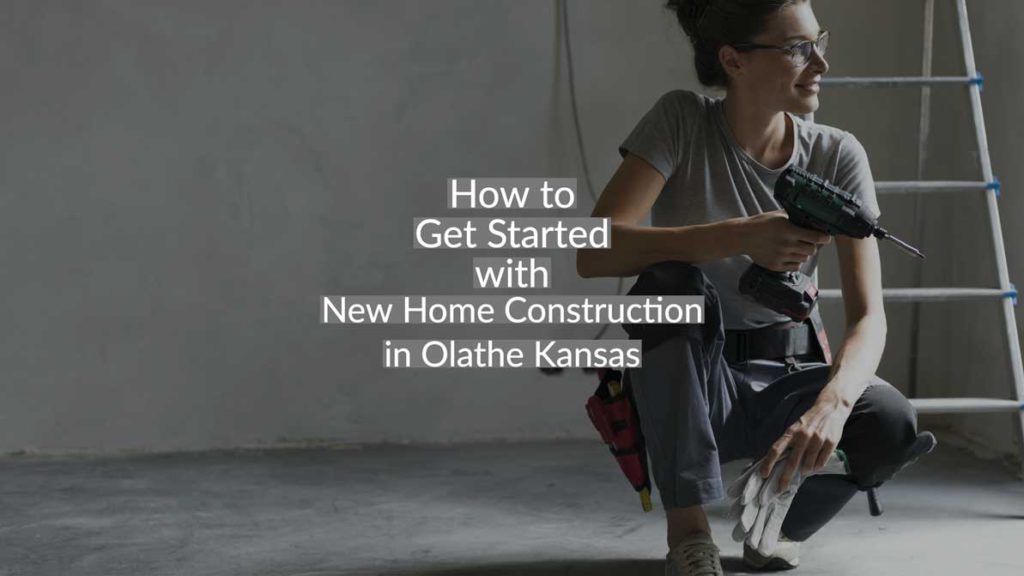 If you're thinking about buying a new construction home, there are a few things you need to know. Here's a guide to getting started:
Research different neighborhoods
Before you start the process of constructing a new home in Olathe KS, it's important to do your research and decide which neighborhood you'd like to live in. Consider things like the commute to work, schools in the area, and the types of amenities that are important to you. Once you've narrowed down your search area, you can start looking at specific builders and developments. Olathe has a wide range of options to choose from, so it's important to take the time to find the perfect fit for your needs.
Find a new homes builder you trust
Now that you've decided that you're ready to build a new home, it's time to find a builder you can trust. This is an important step in the process, as you'll be working closely with your builder throughout the construction process. There are a few things you should keep in mind when searching for a builder.
First, make sure to ask around for recommendations. Talk to friends, family, and neighbors who have recently built homes and see if they have any recommendations.
You can also check online reviews to get an idea of what other customers have experienced. Once you've found a few potential builders, take the time to meet with them in person.
This will give you a chance to ask questions and get a feel for their work style.
Choose the right floor plan
Now that you've decided on a budget and a location, it's time to start thinking about the type of home you want to build. Consider a single family home, the square feet of the home, and the popular home communities. One of the most important factors in choosing the right floor plan is to think about how you plan to use the space.
For example, if you love to cook, you'll want a floor plan that includes a spacious kitchen with plenty of counter space. If you entertain often, you might want a floor plan with a large living room or a formal dining room.
Once you have a good idea of how you want to use the space, you can start narrowing down your options. Another important factor to consider is the size of your lot. You'll need to make sure that the floor plan you choose will fit comfortably on the lot you've chosen.
Did You Know Joe the REALTOR® is an Expert at New Construction Homes in Olathe Kansas? Contact Him Today and Schedule a FREE Consult.
Select your finishes and fixtures
Now that you've selected your floor plan and lot, it's time to choose your finishes and fixtures! This part of the process is where you'll get to make your new home your own.
First, you'll need to select your exterior finishes, which include materials like brick, stone, siding, and stucco. You'll also have the opportunity to choose from a variety of roofing materials.
Once you've finalized your exterior selections, it's time to move on to the interior. Here, you'll get to choose things like flooring, countertops, cabinets, plumbing fixtures, and more. With so many options to choose from, it's important to take your time and think about what will best suit your needs and taste.
Coordinate with your builder
The fifth and final step in getting started with new construction homes in Olathe KS is to coordinate with your builder. Once you have found the perfect lot and floor plan, it is time to sit down with your builder and start making some decisions.
During this meeting, you will need to discuss things like timeline, budget, and any special requests or needs that you have. This is also a good time to ask any questions that you may have about the building process. By taking the time to coordinate with your builder, you can ensure that your new home turns out exactly the way that you want it to.
Work with your builder to schedule inspections
Once you've finished selecting your finishes and fixtures, it's time to start the construction process! Your builder will help you schedule a variety of inspections throughout the process, which is important for ensuring that your home is built safely and up to code.
Some of the most important inspections include the foundation inspection, the framing inspection, and the final inspection. It's important to make sure that you're available for these inspections and to be on-site when they take place. This will help ensure that your home is built according to your specifications.
Finalize your mortgage loan
The mortgage process can be confusing, especially for first-time homebuyers. But with a little research and the help of a qualified loan officer, you can finance your new home with confidence. Here are the steps to take to finalize your mortgage loan for a new construction home in Olathe KS.
First, you'll need to choose the type of loan that's right for you. There are many different options available, so it's important to compare interest rates, terms, and fees before making a decision. Once you've selected a loan, you'll need to complete a loan application and provide supporting documentation, such as pay stubs and tax returns.
The lender will then review your application and make a decision. If you're approved, you'll work with the lender to finalize your loan and get started on the construction of your new home.
Move-in and enjoy!
After all the planning and hard work, it's finally time to move into your new construction home in Olathe KS! Here are a few things to keep in mind as you settle into your new place.
First, take a walk around the exterior of your home and familiarize yourself with all the features. Familiarize yourself with how to use any outdoor appliances, such as the grill or outdoor lighting.
Then, once you've explored the outside, it's time to move indoors! Start by unpacking your essentials and get settled into your new bedroom.
Then, begin exploring your kitchen and living spaces. Get to know where everything is located and how each room flows into the next. Lastly, introduce yourself to your new neighbors! Make sure to introduce yourself and invite them over for a cup of coffee or a dinner party.
Build a New Home in Olathe KS
Building your own home can be an exciting and rewarding experience. By following the steps outlined in this guide, you can ensure that your new construction home in Olathe KS turns out just the way you want it to. Have fun and enjoy your new home!
Subscribe to our Newsletter